Poor quality hay
So far I've had 3 encounters with lousy quality Kaytee hay. The first time round, the hay was so finely chopped it couldn't remain in the hay rack. There was also tons of hay dust. The 2nd & 3rd time the hay was so hard it was worst than straw! So rather than buy a bag of hay, go home & curse & swear, I suggest you strike a deal with the pet shop.
Tell them that you'd like to open the bag to check the quality. Assure them that if the quality is good you'd buy it. Most bags are bound by a wire & not sealed so it shouldn't be a problem. Make sure the hay isn't too finely chopped or too hard. If the shop doesn't agree, here's the next best thing you can do. Buy one bag of hay from them & check it on the spot. Since you've already paid for it, they've no right to complain! If the quality is good, go ahead & buy a few more bags. If it sucks, then at least you wasted money only on 1 bag rather than several.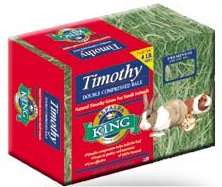 No doubt hay quality differs from batch to batch but certain brands like Oxbow & APD tend to have better quality hay compared to other brands. Below I've a picture I took of Alfalfa King's hay. I know their hay is supposed to be first cutting which is supposed to be rougher than second cutting timothy, but these look more like straw than hay! They're thick, twig like & yellow. Hardly what I would call quality hay!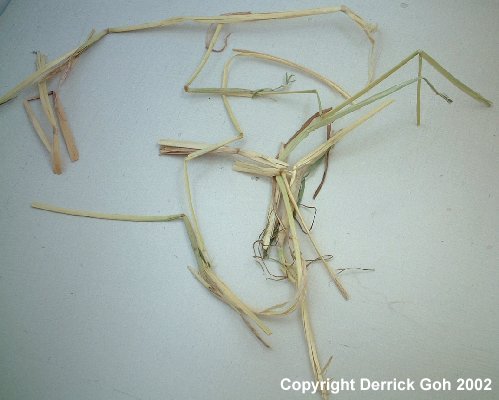 Back to the top