Pigtures Page 6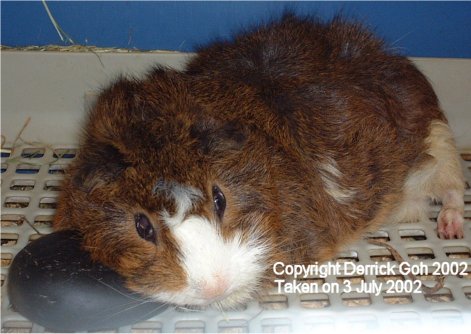 Fatty enjoying a nap with her head on the "pillow" again! Out of the 3 furballs she does this the most often.
---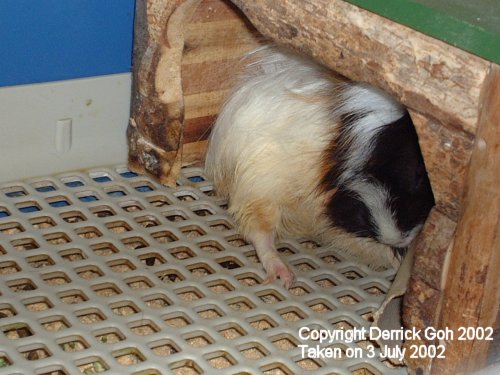 Oreo loves playing with the toilet roll by swinging & throwing it around. Even when she's inside the house, she will bring her "toy" in to play!
---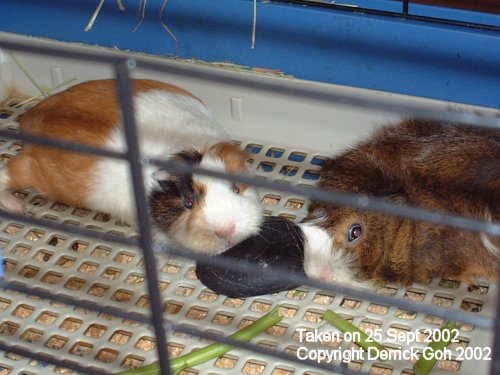 Fe Fe has finally learnt what Teddy has discovered a long time ago. The pebble is a comfy place for resting one's head!
---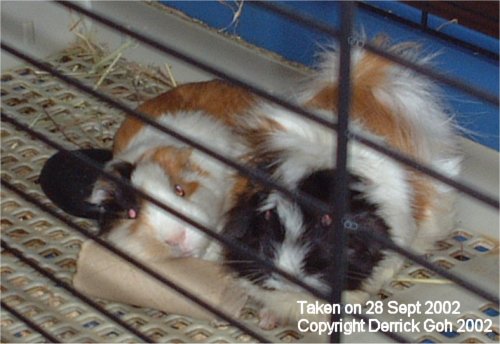 Big Nose got sick of the pebble & has found herself another pillow.
---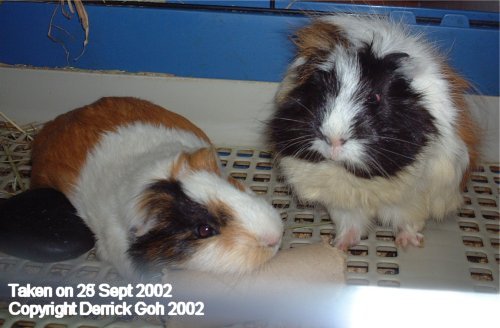 Another shot of Fe Fe with head on the toilet roll. Oreo looks lop-sided 'cos she was about to scratch herself.
Page 1
Page 2
Page 3
Page 4
Page 5
Back to "My Cavies"