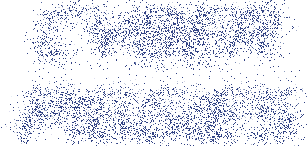 A warm welcome to one & all to "Cyber Piggies". My name's Derrick & I'm a 25 year old guy from Singapore. I have been rearing guinea pigs (also called cavies) since Dec 1999 & currently have 3 adorable females. There are many superb sites about cavies but 99% of them are created in the US. Thus some of the info may not be applicable to those of us who live in this part of the world. There are probably only 2 or 3 cavy websites in Singapore & most of these sites concentrate more on showing the cavies. There is barely any detailed info on taking care of cavies, cavy products, etc.
My site was created in 1999 & is different in that it is very detailed. I hope that anyone who owns a cavy or is thinking of buying cavies will find my site a one stop information site, where he can get all the info he needs. The info on this site is suitable for both Singaporeans & non-Singaporeans, however it is meant to cater to cavy owners in Singapore hence non-Singaporeans might find certain info (e.g. about vets, pet shops, etc) of little help. To see what some people have said about my site, click here.
I am definitely not an expert & everything expressed here is purely my opinion. My knowledge is from personal experience, books, breeders & other websites. The reason behind this site's creation is 'cos most petshops here are ignorant & give inaccurate info. Sadly, many vets know squat about cavies too. So I hope my site will be able to provide useful info & raise awareness about cavies. Constructive criticism about this site is welcome & of course I welcome any tips, advice or any info regarding cavies. I hope you enjoy your visit & do recommend others to my site!
All info on my site as well as pics labelled "Copyright Derrick Goh" are NOT to be used on other sites without my written approval.

If you're guilty of copyright infringement, your ISP and/or webspace provider will be informed & if the pics or text are not removed ASAP, I will NOT hesitate to take legal action! Although the right click has been disabled on all pages but there is a way of bypassing this. But before you pat yourself on the back for being so "clever", by doing this you have proven that you intentionally stole info or pics.

---

I update my site monthly, sometimes at the beginning of the month, sometimes at month's end. So do come back to see what's new. If you notice a particular section has been "revised", go to the page & look out for blue coloured text. These blue text are either new info or modifications. Besides blue text, also keep an eye out for

or

too.


Slightly altered the design of the site.


Revision to "Vegetable & Stuff".


Revision to "Medical".

---


I know there are several irritating windows that pop up each time my site load. I also know there are big Tripod banners on my site. Nothing much I can do since its a free webspace provider & that's their advertising.

Have said this many times but I still get questions. I DO NOT recommend buying pets from pet shops. Kindly see my "Buying Cavies" page for more info!
View My Guestbook
Sign My Guestbook

This site is

and is